2023 Cure Leukaemia Christmas Awards
Friday 24th November 2023 | 12:00pm-4:00pm
82 Lounge, Villa Park (Aston Villa FC), Trinity Road, Birmingham, B6 6HE
Join us for a fun-filled festive afternoon of celebration
Have you, or someone you know, organised or taken part in an event for Cure Leukaemia which you think deserves recognition in 2023? If so, now is the time to nominate them for the upcoming festive awards afternoon.
Seven prestigious awards will be presented to Cure Leukaemia supporters that have raised funds for the charity on Friday 24th November in the 82 Lounge in Villa Park, Birmingham. The awards will recognise supporters for their outstanding dedication, generosity and creativity in their fundraising for Cure Leukaemia.
The awards are open to everyone in the #CLFamily regardless of the amount raised or the size of the event; anybody can win!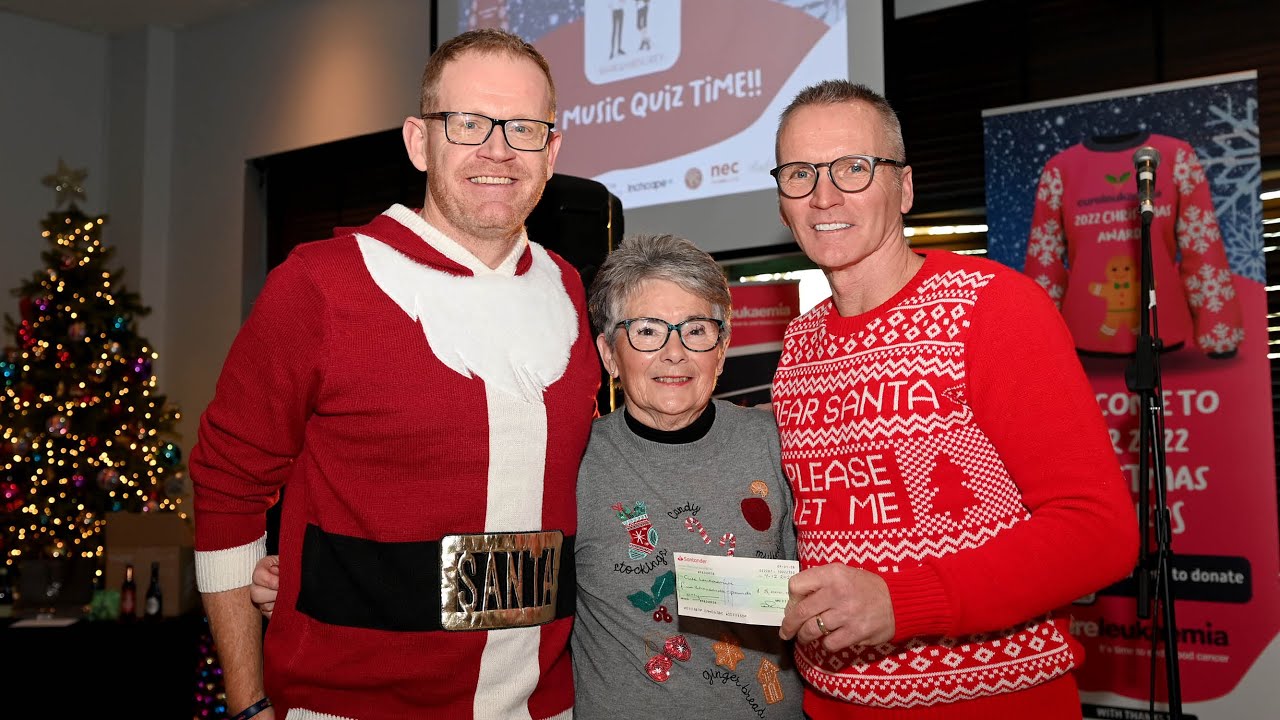 2
Festive Fun From Previous Years
More Cure Leukaemia Events