Playing a festival in front of thousands of people gives you a high like no other. But for Kevin Bales, of British rock band Spiritualized, the experience of performing at the Field Day Festival in the New York Giants Stadium was at a different level. It was simply the joy of being alive and being able to do what he loves – playing drums.
You see, Bales was on stage, playing his first gig just eight months after recovering from AML via a clinical trial and bone marrow transplant. And the joy is hard for him to put into words.
He said: "It was really emotional. At times I never thought I'd be able to play again.
"It was absolutely incredible to be back doing what I love. I wandered around the stadium thinking 'I can't believe I am here'. I remember doing the gig and feeling amazing. To be able to play at such an iconic venue after what I'd been through was surreal.
"I remember being absolutely wiped out afterwards. I wanted to watch Radiohead but had to go back to the hotel and sleep. I was so, so tired."
But tiredness of a different kind was what initially sparked his leukaemia diagnosis back at the start of the journey in August 2002.
He said: "Looking back, I now recognise my symptoms then as quite typical of someone in my position. I was very tired. I had night sweats – but they were really bad, I was waking up ringing wet. We were doing lots of touring at the time so I put the tiredness down to that. It was summertime, we were doing festivals, we were flying from gig to gig, we were basically hopping around the globe and that does take it out of you.
"We were lucky enough to play the Fuji Rock Festival in Japan – and I can remember waking up in my hotel room and there was blood on my pillow. I was bleeding from my mouth – from my gums. I realised then that something was pretty wrong."
Bales, went to see his doctor on the eve of flying out to perform at yet another gig – this time Norway's Oya Festival.
Bales was due to leave at 6pm to get a train that night to London before catching a flight to the continent to link up with the band the following morning.
After taking some blood tests, the doctor told Bales that he should carry on with his plans, unless he heard from him.
He continued: "At around 5.55pm that evening, I remember thinking 'great, I'm fine, I'm good' but I thought that I better just check before I headed to the station. I rang up the surgery and asked for the doctor but the receptionist said he was on a house call.
"Just as she said that, I saw him walk past my house. He knocked on my door and my heart just sank. I thought 'doctors don't come and visit you unless they have something serious to tell you'. That's when he told me that he thought I had leukaemia and that he'd spoken to the City Hospital in Nottingham for me to be admitted that day. My first thought was "Am I going to die?" He told me I had to start my treatment as soon as possible. I was so lucky that I had a doctor who went that extra mile to get my results back quickly, he later told me that he was fairly sure I had Leukaemia when I had gone in to see him, so had marked them in as urgent.
Bales, with support from wife Gill as well as young son Joe, approached his diagnosis with positivity and determination. He was he was given the option of being part of a clinical trial called 'AML 15', which he tells us he was "absolutely desperate" to be included in.
He continued: "I told my consultant I wanted to be involved with it, if at all possible."
After Kev consented to being part of the clinical trial, a randomised process determined that he would receive a novel antibody treatment for his leukaemia.
I remember feeling relieved when I was told I was on it because, I felt, rightly or wrongly, that it would be a bit more advanced treatment. I also recall thinking that the data would help others. That was important to me.
"I remember at one point realising what was happening to me would have an impact on what comes after me for other people in my position – and I was happy about that. I feel incredibly lucky that my treatment was successful and I am grateful that I was on a trial and it contributed to me being alive. But also that it's been of help to others down the line.
"As for others now in my position? I would say trust the experts, get as much information as possible and do it. These trials advance treatment for everyone else in the same boat as you are so it can only be a good thing."
After successfully coming through the clinical trial, he was advised by his consultant that a bone marrow transplant was needed to give him the best possible chance of his leukaemia not returning.
Bales admits it was a "tough, tough decision" to say yes, especially after feeling much better and being in remission at the time.
He added: "If memory serves me correctly, he said that without having a transplant there was an 80% chance that the leukaemia would come back at some point but it was 20% if I had a transplant.
"It was quite the decision to make. But it was the right one, and I was lucky to be able to call on my brother, Dean.
I didn't know but Dean had already joined the Bone marrow register, so it was easy for them to check his details and find that he was a match for me.
I was very lucky to have a sibling match, most people don't find a match from within their families. But because of the bone marrow register, they have a chance of finding a match.
What a remarkable thing – to give someone the gift of life.
"Fast forward to now and I am involved in a charity that goes into schools giving talks to 6th formers about how easy it is to join the bone marrow register. In my volunteer talks I tell people that you're not just stopping someone dying, you're giving someone the chance to live their life fully. It's such a simple process to sign up and to donate.
My treatment and transplant gave me a chance to do things I never thought I'd be able to do. I got married, had our second child Leon, now 16, and got to make music again. However, playing Drums is a very physical thing and I was really weak from the cancer and the treatment. I needed to try and help myself get fit. I found out my friend had opened a martial arts gym and I went in to say hello. I watched on for a while and thought 'I should do this'. So I started – and loved it.
"It became a driving force to become a black belt, which I achieved!" I also competed in the British Transplant games. Which is a wonderful celebration of life.
Though I've always loved Sport, I don't think I'd have done any of those things if it wasn't for my illness.
It inspired me to try things I'd never done before.
Maybe in the same way that your Patron Geoff Thomas bravely beat CML and turned to cycling in the aftermath of his remission.
Bales is in awe of the profession that touched his life and helped him battle through the hard times.
He continued: "I remember my son Joe, who was only three at the time, used to come and see me – and the nurses were truly amazing with him. He never saw me hooked up to a drip. He never saw me having a blood transfusion or chemotherapy – or on days when I was really ill.
"The nurses would ask what time he was coming and they'd work around it. He loved the "magic bed" and would sit on it to make it go up and down. It lifted my spirits.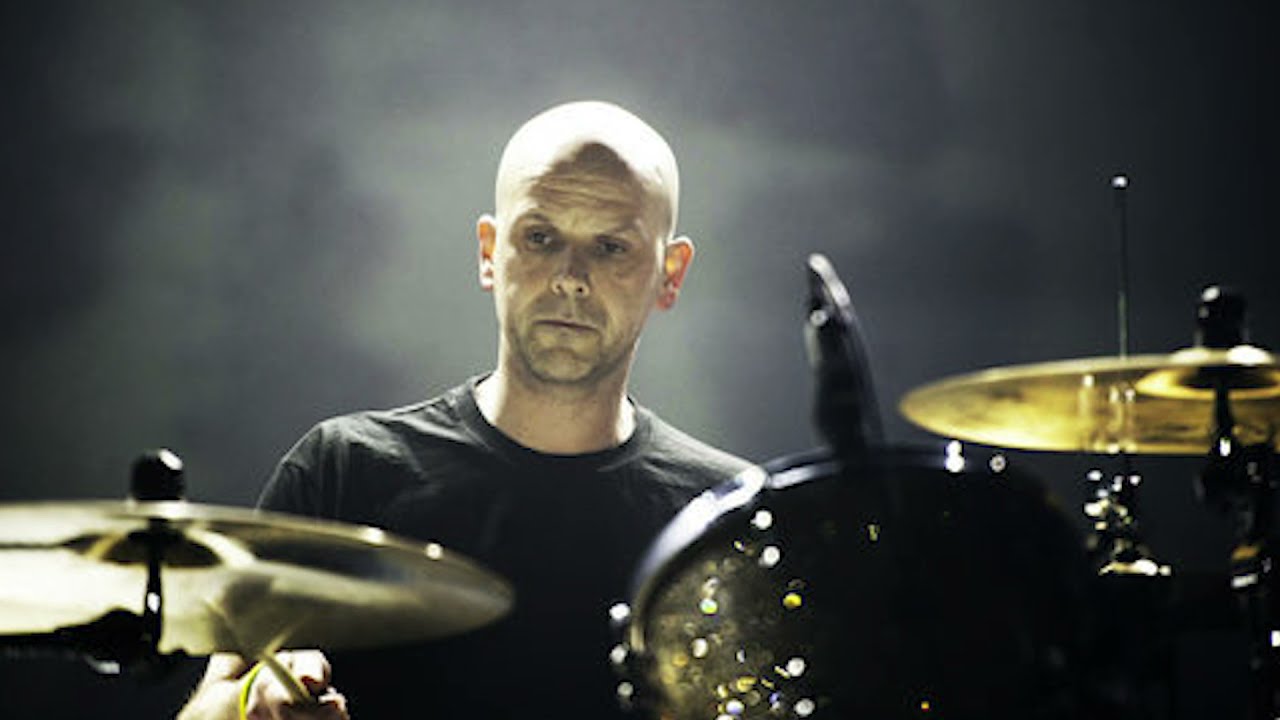 "It's the perfect example of the extra mile that nurses go when they're treating you. "It's these little things that people don't see – they are superstars! We tried to make it positive for him and they helped that.
"I now have a yearly check-up. It's great but I get disappointed that I don't go in more often because there's a community feel with patients and the nurses and doctors. It's nice to see them. It's nice to catch-up. "Most people would think you'd shy away from going back to hospital. But it's the opposite for me.
"Being a nurse or a doctor must be really tough and takes lots of dedication, but the level of care, thought and consideration they show is above being good at your job. It's a calling.
"They'll remember my wife or my children's names years later. That's not someone just doing their job, that's someone who cares about people. They are wonderful and I'll forever be in their debt."