National Blood Cancer charity Cure Leukaemia is calling on the football community across the world to unite in the battle against childhood blood cancer as part of a £10million fundraising campaign launching today (Thursday 1st September) at the start of childhood cancer awareness month.
Every 14 minutes, someone in the UK is diagnosed with a form of blood cancer with 250,000 people currently living with blood cancer across the country.
As part of Cure Leukaemia's "FINISH IT!" campaign, football fans across the world are being encouraged to buy a £14 "virtual" seat in the charity's brand new 250,000 seater virtual stadium. The campaign will help launch a new UK-wide paediatric clinical trials programme that will deliver new innovative treatments to improve outcomes for children with blood cancer.
To help support the launch, Gary Lineker OBE and son George recently visited Great Ormond Street Hospital, where George fought his own battle with blood cancer when he was just six weeks old.
Speaking of the "harrowing moment" that he was informed that his son had blood cancer, Gary said:
"It is something no parent ever wants to hear. It was terrifying to be honest. I didn't know how to deal with it, I didn't know what to say. It was one of fear more than anything, the fear of losing your child."
"Within a couple of hours of taking our kid to see the doctor, we were told that his chances of survival were not good. There were 2-3 times that we were told that he might not make it through the night which was grim."
"I think football comes together brilliantly when something happens to one of their own. We have had a number of leukaemia cases with footballers and thankfully they have come through it."
"This initiative is terrific and it's a great campaign. Cure Leukaemia has done amazing things particularly with adult cancer and now to engage with children's cancers, is just fabulous."
"Kids like George wouldn't have had a chance without people putting money into research way back then. That's why we want to get involved to do our bit to help the children of the future that get this horrendous disease."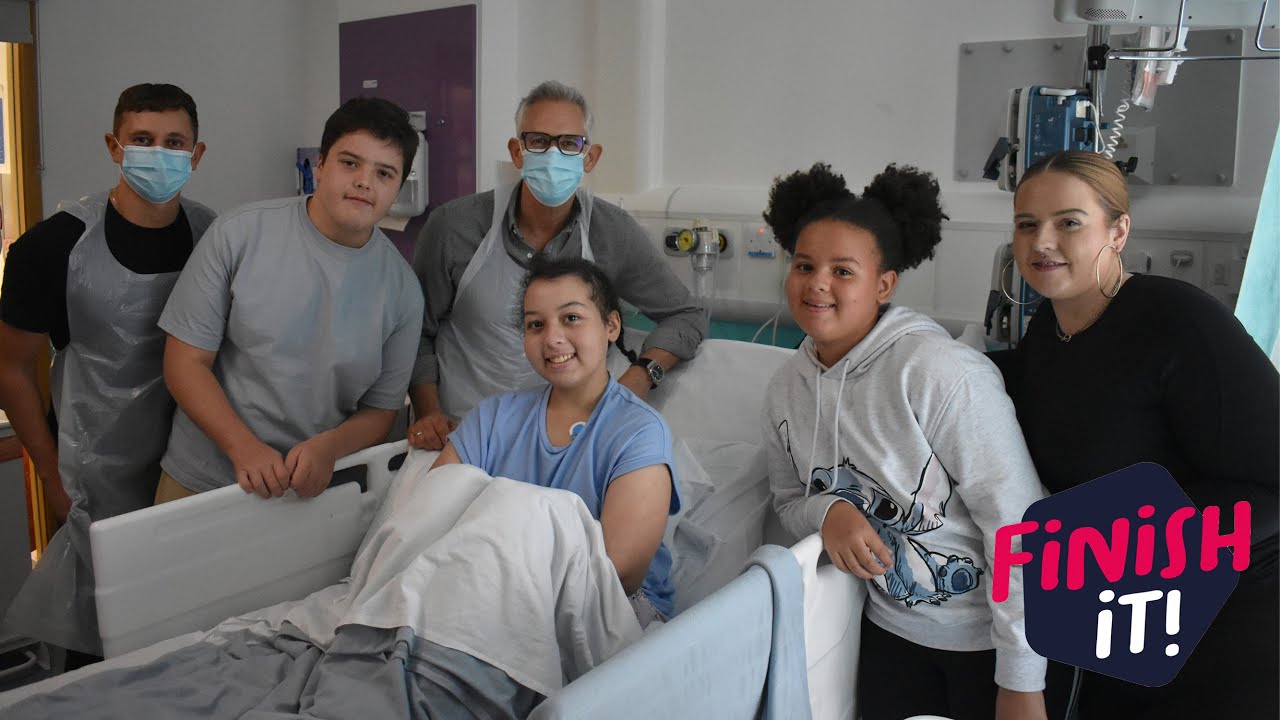 Professor Persis Amrolia of Great Ormond Street Hospital (and Liverpool fan) explained the importance of the "FINISH-IT!" campaign and the setup of the paediatric programme:
"For certain forms of leukaemia, there has been huge improvement, however we are still losing far too many children and the treatment that we give them is often very toxic – which highlights how desperately we need new treatments and the only way we can do this is through clinical trials."
Professor Rob Wynn of Royal Manchester Children's Hospital (and Liverpool fan) explained the significant role the football community can play as part of Cure Leukaemia's "FINISH-IT!" campaign:
"In the 1960s, all kids that were diagnosed with leukaemia died. In the 1970s fewer died, in the '80s, '90s, '00s fewer still and that has come from research. If we have made that progress to help children with blood cancer, then Cure Leukaemia's campaign rooted in community and football is about curing the ones that we haven't yet cured!"
"It is through treatment for diseases such as this that we learn what is most important to us – to the kids, it is their football! That is why this campaign is so energising and so important."
Mum to ten-year-old Leeds United fan Jude who has been treated for Acute Lymphoblastic Leukaemia, Joanne Hawkridge said: "Jude had exhausted all lines of routine treatment, his only hope was a trial."
"Supporting charities like Cure Leukaemia to help find new treatments, give families likes ours the chance to stay a family. Thank you for helping us Finish-It!"
Cure Leukaemia Chief Executive James McLaughlin said: "When Carl Ikeme, Geoff Thomas and Stiliyan Petrov were diagnosed, the world of football put rivalries aside and were fantastic in raising substantial sums of money for Cure Leukaemia. However, there is still so much more to do in the fight against blood cancer.
"We would therefore love football fans across the world to buy a £14 seat to help us sell out Cure Leukaemia's brand new 250,000 Virtual Stadium. In doing so, we will have the largest stadium in the world and the football community will be playing a pivotal role in helping to deliver new treatments and provide more hope for children with blood cancer."